The Best Email App for Android, iOS, Windows, Mac & Linux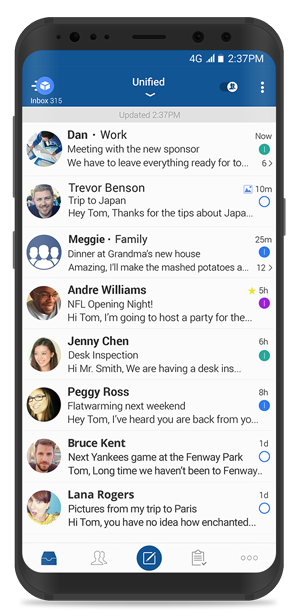 People-Centric Mailbox
With the people-centric mailbox, you can focus your attention on emails from only people at the flip of a switch by using People Mode. BlueMail's navigation picker helps you access any account: IMAP, Exchange or POP3 in a breeze. Each account can be identified by a service provider avatar. We are all about making mobile email work for people, again.
Integrated Calendar
With integrated Calendar, BlueMail automatically syncs your events and updates them on the fly. Plan events, invite your contacts, and set reminders right from within BlueMail. Our Day and Agenda view allow you to find the right balance in planning your daily and weekly schedule. Calendar has never been this easy.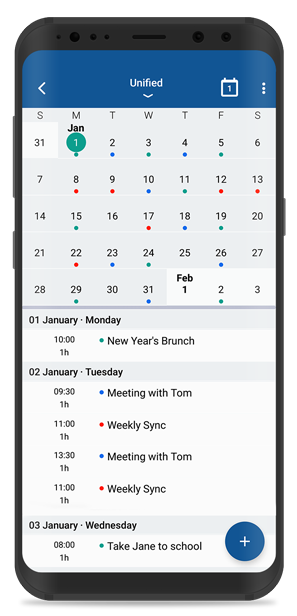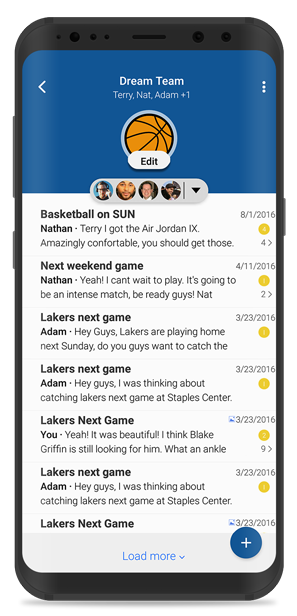 Groups Made Easy
BlueMail allows you to quickly send emails to a group of members without inserting all names individually or for a corporate's IT to define each and every group. And by combining clusters with groups, you simply press the avatar assigned to each email on the left to immediately see emails from a group.
Clusters – Productivity Perfected
By smoothly organizing your emails into people, groups, and services, clusters change how you see your email. For each cluster, you can see all emails in a single expanding slot. BlueMail aggregates your emails for you by providing the full context at your fingertips. Clusters refine email productivity.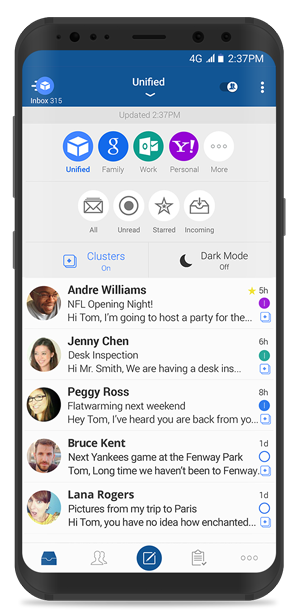 It has features that will change your life

Unified Inbox
View all of your accounts in one beautiful and centrally located inbox and make reading emails even more efficient and easy.

Get Stuff Done
Quickly mark emails to be handled later and set reminders for them. Let Blue help turn your to-do list of emails into a do-done list..

Instant Push
BlueMail intelligently pushes your emails so they arrive to your device at instantaneous speeds saving valuable time.

Easy to Configure
Setup is an effortless breeze and by simply signing into your email accounts, your inbox will be ready and waiting for you

Dark Theme
Seamlessly and automatically switch between day and night mode with ease to make late night emails easier to take care of.

Visually Appealing
With Flat or Material designs, there's plenty to like and more to love.


Quick Filters
Easily filter emails by unread / starred.

Multiple Accounts
Sync multiple accounts from all providers in a Unified Interface.

Aliases
Handle alternate email addresses pointing to your existing email account.

Bluemail. Anywhere. Any device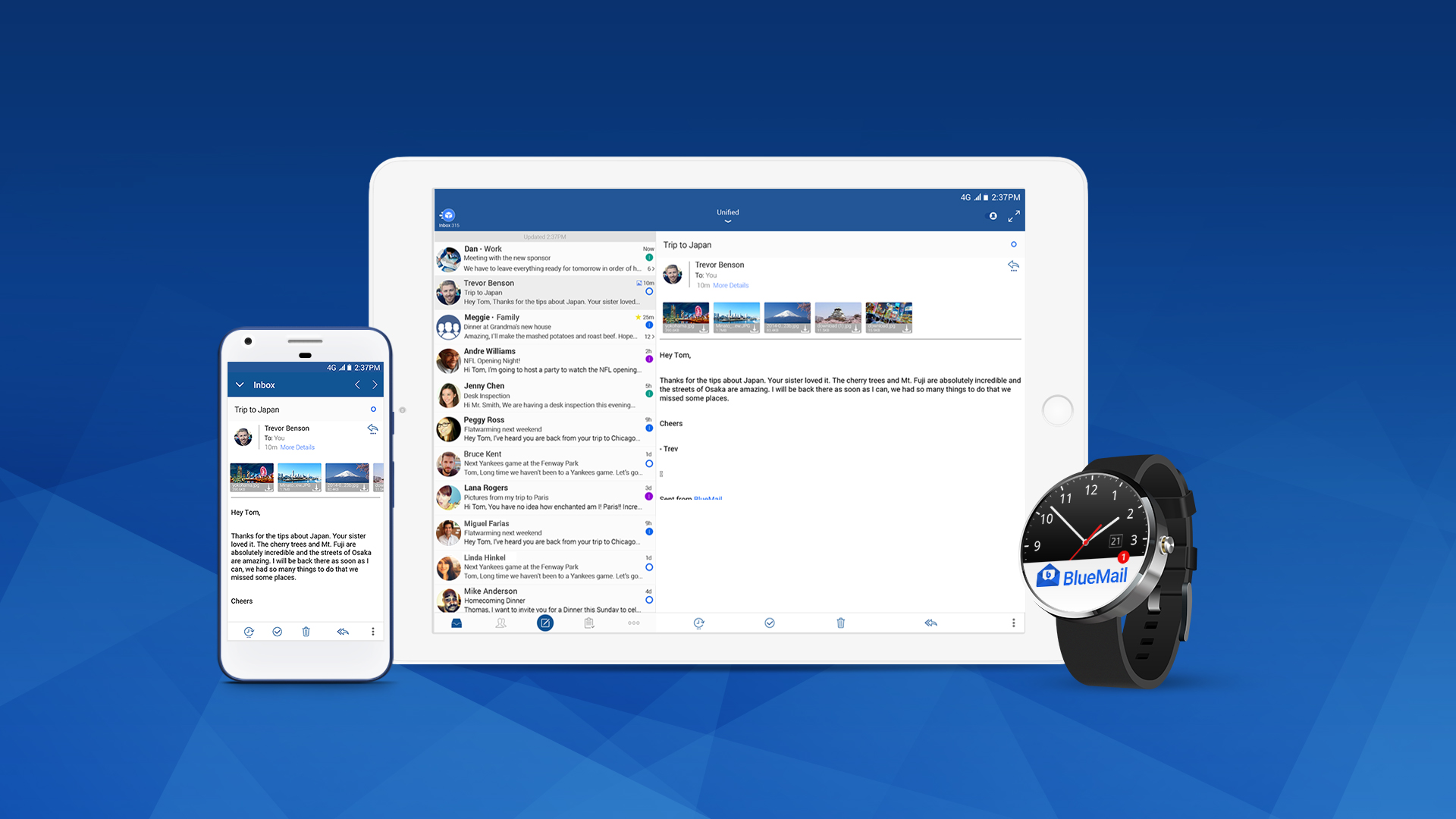 With millions of users actively using BlueMail and above 300,000 people who collectively rated 4.6, we are humbled …
---